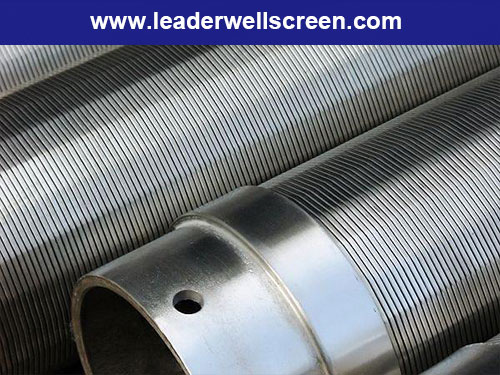 Water well screen introduction:
Water well screen can be manufactured in almost unlimited height and diameter with the wire running circumficial or long-slot rolled to the I.D. or the O.D. of the cylinder.
These wedge wire cylinder screens can be manufactured for stationary/static processing or can be driven on trunions for a rotating effect on your materials.
Our
water well screen
can be used in food processing, waste water filtration, pulp and paper as well as mineral processing applications.
Wedge wire or profile screen half cylinders can be added to an auger or screw press to separate solids from liquids in food, waste water, minerals and industrial grit/chips from coolant.
Technical Parameters of Water well screen:
Material: Low carbon galvanized steel (LCG), steel treated with plastic spraying, stainless steel (304,316etc.)
Length: lengths up to 6 meters.
Diameter ranging from 1 inch -----45 inch.
Slot size: 0.10, 0.15, 0.20, 0.25, 0.30,....., 3.00
End connection: Plain beveled ends for butt welding or threaded.
Open area up to 60%.
stainless steel johnson screen

Contact Us!
Email:sales06@xxldlq.com
MSN:axxddd@hotmail.com
Skype:bella1990815
Tel:+86-373-2515856
Fax:+86-373-2638828
Zip:453000
Mobile:+86-18568219353(WhatsApp,Wechat)
Add:Filter Industrial Zone,Beihuan Road,Muye District,Xinxiang City,Henan P.R.China